---
PLACE. Gallery
I'm happy to announce my solo exhibition, curated by Kara O'Neill, at PLACE. Gallery in Millerton, NY. The show opens on Saturday, January 28th, 2017 with an extended opening from 4 pm - midnight and will remain up until April 30, 2017. The gallery is located at 3 Main Street, Millerton, NY 12546.
---
Disarming Geometries
I am excited to announce two recent works are included in a group exhibition at Dorsky Gallery. Disarming Geometries, curated by Gabriel de Guzman, will open on January 15, 2017 and run through March 26, 2017.
---
---
Text Messages
Work included in a group show @ Spectrum Gallery in Connecticut, opening on March 25th and running through May 15th, 2016.
---
Bronx Calling: The Third AIM Biennial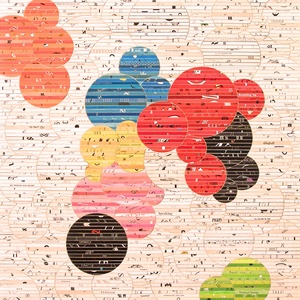 I am pleased to announce that the above piece of work is included in Bronx Calling: The Third AIM Biennial at the Bronx Museum of the Arts. The exhibition will run from July 9 - September 20, 2015. The opening reception is Wednesday, July 15th from 6-9 pm.